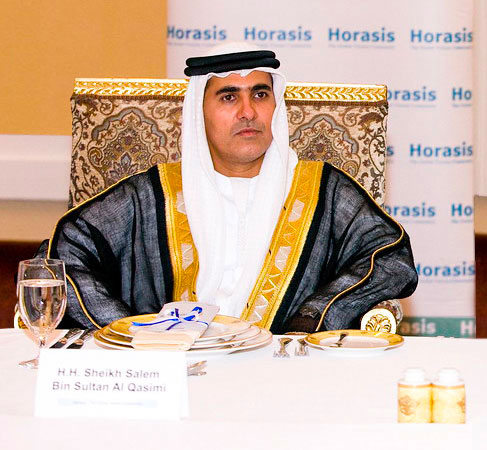 H.H. Engr. Sheikh Salem Bin Sultan Al Qasimi
Chairman
"Inspiring and Empowering the Leaders of Tomorrow"
"Since the inception of our school in 1981, we have effectively built a unique intellectual community that inspires and empowers the leaders of tomorrow to become active contributors to global society. At confident strides, we have been successful in creating rich and meaningful learning experiences that allow students to develop their life skills, habits, and character traits.
In line with the UAE's vision for education, we believe, at New Indian School, that receiving a high-quality education should be affordable and accessible for all students. We also assume that education should evolve and respond to the evolving educational landscape as well as the changing needs of the community that we proudly serve.
As one of the first Indian schools to be established in Ras Al-Khaimah, our curriculum, which is based on the Kerala State curriculum, reflects the values of one of the largest communities residing in the UAE. For this reason, our dedicated, innovative, and equipped educators are committed to designing curriculums that respect the diversity and differences of our students. They are also devoted to working in coordination with parents and helping each student attain their maximum potential, both academically and socially.
As the chairman of this institution, I anticipate a bright future for our students. I also promise to always strive for excellence in everything I do, as well as stay faithful to our mission, vision, and values. I wish you all the best. "